If you have some friends of a similar surfing ability as yourself, why not book some private lessons with Mike.

Beginner to Advanced level coaching with video analysis. The complete experience being coached by Mike.

Mike has coached several UK champions and holds an ASI ( Academy of Surfing Instructors ) Level 4 and an SGB Level 4 coaching certificates.
Mike will help you with improving your technique, design personalised surf drills that will improve your surfing performance so that you achieve your surfing goals, have more fun and maximize your time in the ocean.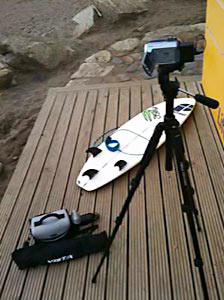 Mike will video some of your sessions and review it with you on the beach and after the sessions.Your Footage will have a basic edit for you to keep and refer to later
Surf drills are a great way to improve technique and performance.Your brain improves skills by practice or learning in chunks, the more you practice a skill the better and faster reaction time you have.This allows for a FLOW state when things become automatic and excludes the fight or flight defense system in our brains which impedes performance.

Some of the Talented British Juniors Mike has coached! Stan Norman ( Multiple Uk Champ) Emily Curry ( multiple Women's shortboard/longboard UK Champion) Kit Innes( top British junior) Bertie Norman (UK junior Champion) Jordan Symm (talented British Free Surfer)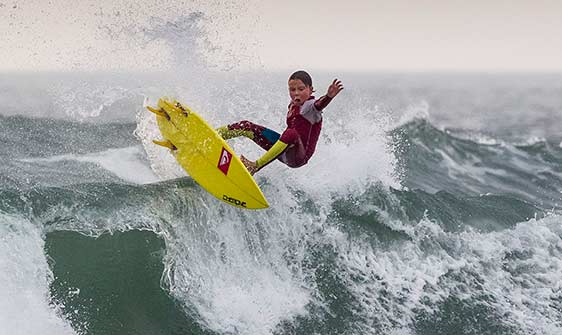 Stan Norman taking to the air during a training session!
©Clive Symm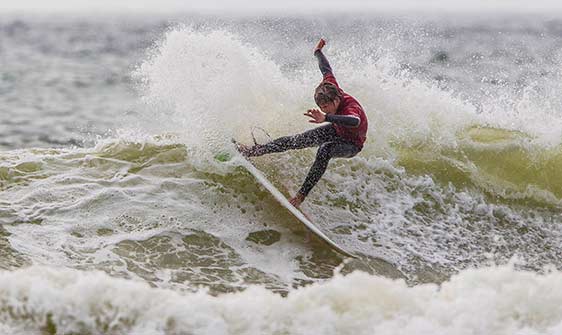 Kit Innes cutting loose during a coaching session
©Clive Symm
Check out the video tutorial below for a round-house cutback (advanced surfer)
you can see more on Mike's Utube channel Surfing Tips & Tricks
see more…….
| 1 Person Private (2hrs) | 2 People Private (2hrs) | 3 People Private (2hrs) |
| --- | --- | --- |
| €150.00 (subject to availability) | €250.00 (subject to availability) | €300.00 (subject to availability) |
| 1 Person Private (3hrs) | 2 People Private (3hrs) | 3 People Private (3hrs) |
| --- | --- | --- |
| €300.00 (subject to availability) | €350.00 (subject to availability) | €400.00 (subject to availability) |
This website uses cookies to ensure you get the best experience on our website Privacy Privacy Policy