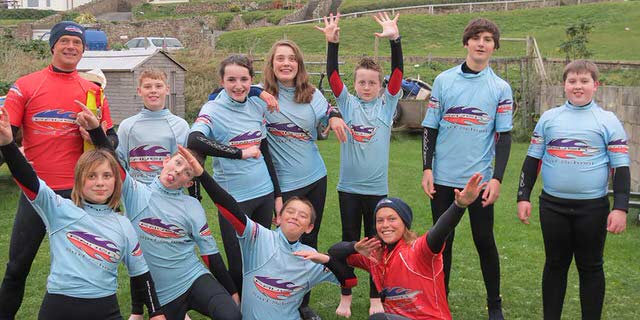 In 2011 in the UK we developed a scheme called the Urban Surf Project.
Bude C.A.T.S community action through sport, alongside Budehaven secondary school, Bude Police and Raven Surf School all played a part in the project. The young people would be referred by the school or possibly the police if they thought that the individual would benefit from the scheme.
The main objectives were to offer an 8 week course of surf sessions to the young people, which they needed to fully commit to, otherwise the place would be given to someone else. We provided all of the equipment for the sessions. The instructors would cover beach/surf safety, care of equipment and there was also a 50 metres swim alongside the practical time in the water. The course followed the ASI academy of surfing instructors training booklets and once completed the young people gained level 1 and 2 ASI certificates. We ran 3 projects in total with a very successful outcome. All went away, we felt having achieved something, whether it be better communication and social skills, a love of a new healthy activity, making new friends and committing to completing things in life.